Some Coffee, Please
     With the start of summer break, opportunities to socialize and hang out with friends become fewer in comparison to the countless hours spent in school. "I want to continue to see my friends over the summer and hang out at cafes and stuff," said Lisandi DeSilva ('25), "but I'm not sure which places we should go to." 
     This summer, students at South are looking for places to chill and hang out with their friends. Most look for nice cafes, not only for the addictive caffeine and food, but also for the opportunity to get together. So, that's why, we present to our readers: three awesome cafe recommendations in the area. 
Chez Alice
Our first recommendation is Chez Alice, located at 5 Palmer's Sq. Ever heard of the popular TV show Bridgerton? Well, when you enter this cafe, it feels like you're walking right into a Bridgerton episode. With its glistening chandeliers, classy furniture and intricate tableware, Chez Alice serves the term "afternoon tea" perfectly. 
Along with its elegant vibe, this cafe has a wide assortment of foods including pastries, cakes and macarons, accompanied by varieties of coffees and teas, such as Earl Gray and English, among other drinks. Our recommendations are the tarts, the eclairs and the hot teas, as the tarts have a variety of flavors (something for everyone), the eclairs are well baked, and the hot teas maintain a comforting flavor. 
Ken Takahashi ('26) said, "I like this cafe because the food and drinks are great… All the flavors mix together nicely." 
Chez Alice is a great hangout spot for people who are looking for a charming place to sit, eat, chill and maybe even take some pictures for Instagram.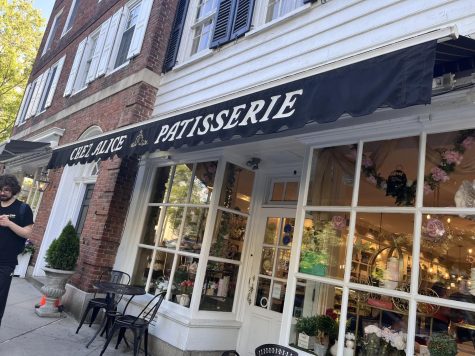 Junbi
     Our second recommendation is Junbi, located at 27 Witherspoon St. This cafe is technically classified as a bubble tea store, but we had to include it given its popularity among South students. 
     Aditi Patle ('26) said, "Junbi is always the first place my friends and I go to when we go into Princeton because the drinks there are just so good and it's so cute." 
     Although it is known mostly for its matcha beverages (it has over 25 variations of matcha), Junbi also serves drinks such as coffee, tea, and milk tea. Our top picks from Junbi are the strawberry vanilla latte, the cold dirty matcha, and the matcha soft serves. 
     In addition to the refreshing drinks, Junbi's cutesy decor and comfortable seating create the perfect environment to do work and socialize with friends.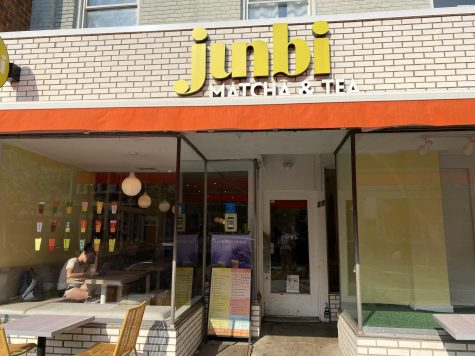 Maman
     Our last recommendation is Maman, located at 43 Hulfish St. A new addition to Princeton, this cafe/bakery has other branches in cities across the East Coast, including Soho in New York City.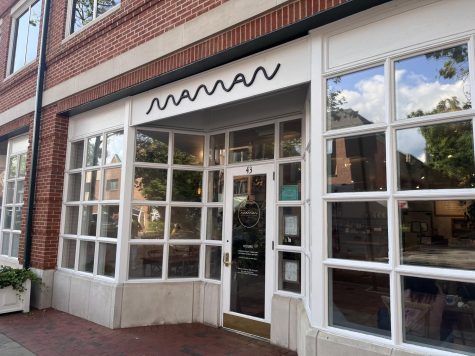 To no one's surprise, on its opening day in Nov 2022, Maman was so packed that there was hardly any place to sit, and even now about eight months later, customers often look for empty tables. 
     Perfect for breakfast and afternoon coffee, Maman has a wide selection of cold and hot drinks, as well as lots of savory and sweet bakery items, including cakes and sandwiches. 
     "The thing I always get at Maman is the iced tea paired with a pain au chocolat. It's so good!" said  Catherine Gobo ('24). Along with these recommendations, the sandwiches and hot chocolate at Maman are must-haves. The effort put into making them shows, as the ingredients combine to make dishes full of different textures and flavors.
     With their food and atmosphere, Maman has an inviting environment that is perfect for meetups with friends, and is definitely a spot to checkout this summer.