Retiring Teachers ('23)
     The end of the school year is a time to bid farewell to teachers and staff who have reached the end of their journey on our pirate ship.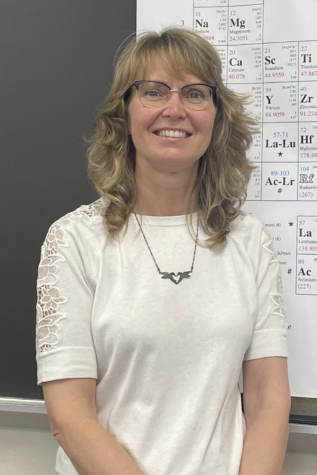 Ms. Cynthia Jaworsky
     Having taught College Prep (CP) Chemistry, Honors Chemistry, AP Chemistry, Astronomy, and Forensics, Ms. Cynthia Jaworsky has left her mark in the past 25 years as an educator at South. 
     During her time here, Ms. Jaworsky put in time and attention to ensure that every student has an enjoyable experience in her class. Ms. Jaworsky said, "I love telling silly stories and making the students laugh. It was fun to see them enjoy chemistry and film the labs."  
     She finds pride in being able to see "students grow as the year goes on [and] become more confident in their academic skills."
         She doesn't look back as she steps off South's ship. 
     "I am happy to be starting a new stage in my life," said Ms. Jaworsky. "I hope to become a bird bander to help scientists protect birds and their environment." 
     Her best advice to  students and teachers is to "try your best every day." She added, "If things don't work out, at least your heart will know you did your best. "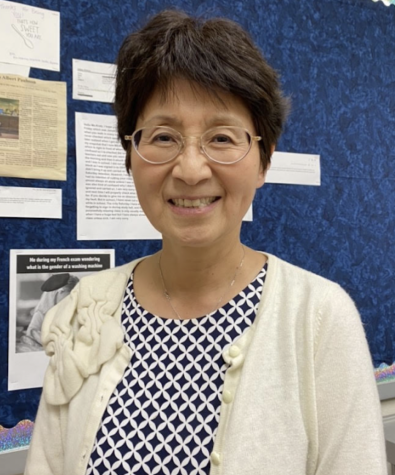 Ms. Jume Shen 
     Having spent the past 18 years splitting her time teaching between ninth and tenth grade CP and Honors Chinese at North and South, Ms. Jume Shen is ready for a well-deserved retirement. She leaves behind a legacy of unwavering dedication to her students, who have not only benefited from her expertise but have also played a transformative role in her personal growth.
     "Teaching certainly makes me feel like a better version of myself. The students are making me become a better version of myself," said Ms. Shen. "Teaching is a very rewarding profession." 
     While she loved  teaching, it was a tough decision for Ms. Shen to depart from WW-P and retire. "I accomplished 25 years and I feel like there are a lot of things I need to do after I retire. I enjoy teaching and I enjoy being with my students, with my colleagues. I'm going to miss them terribly, but I want to do more traveling," said Ms. Shen. "As a matter of fact, in September when you're in school, I'll be on the road." 
Ms. Lisa Schannen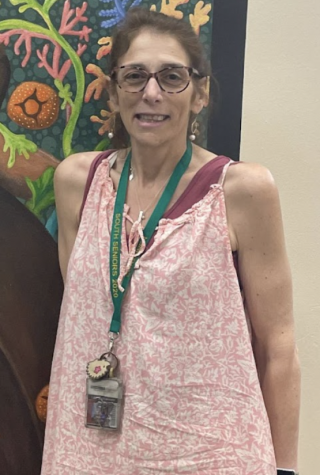 Ms. Lisa Schannen, a Special Education teacher, has enhanced students' skills in language arts. After all of her efforts, she's now ready to move on to a new chapter of her life.
     "Life's got to be more than one act and now that I've done this for 25 years, I feel like it's time for a new chapter, a new challenge," said Ms. Schannen.
    Ms. Schannen began teaching at the age of 32, with the intent of creating a better learning experience for her students. She said, "I didn't really like school, so I thought I would come back and try to make it a better experience for students, especially students who don't like school." 
     In the past 25 years, Ms. Schannen has had quite a journey in WW-P, both as a teacher and a member of our community. "The students, the staff, I really feel like there were people who were always very close here. It's more like a family," said Ms. Schannen. She added, "I'm definitely missing the people and my partner, Carol Fevola."
     Ms. Schannen best advice to the South community is: , "Don't be afraid of change. I think sometimes people are afraid to change so they don't start those new chapters. Get out there. Reinvent yourself." 
Ms. Marykate Gonzales 
     School psychologist Dr. Marykate Gonzales has left a significant impact on many students' lives. She has built deep connections and made herself available as a trusted adult students can confide in. As a pillar of support and guidance, her departure will undoubtedly leave behind big shoes to fill.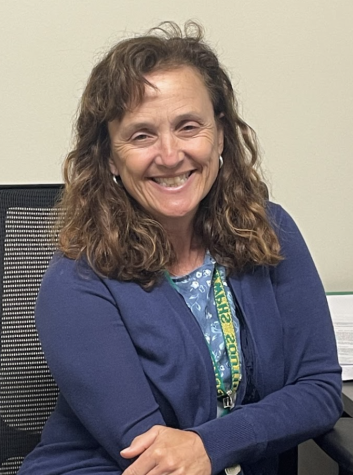 With her friendly nature and love for working with others, it's no doubt that she found the perfect job for herself. "I love the people I work with. We text each other, we talk to each other. We jointly collaborate," said Dr. Gonzales. "I think when I was a new psychologist, I didn't know how much collaboration you did with other people working on a team. And I don't think I knew at that time that I would love being part of a team."      
     Although her time as a team member at South has come to an end, her journey as a psychologist will continue. Dr. Gonzales said, "I'll do something as a psychologist part-time because I don't feel like my career is over, but I needed the flexibility of not working full time."  
     She plans to focus more on her family by spending more time with her children and newly born grandson while also having more time for herself. "I love to work out. I'm a runner, so I am looking forward to being able to do that during the day instead of after work because it's so beautiful out during the day," said Dr. Gonzales. 
    Reflecting on her 18 years at South, Dr. Gonzales said, "I have considered working here to be a giant blessing to me. I love it. It was a very hard decision to retire, I will really miss it."
Mr. David Olson 
    After nearly three decades of diligent service at WW-P, Mr. David Olson has decided to retire. "I started my WW-P career in 1997 when this was WW-P High School. When North opened, I was transferred over there where I taught for 20 years before returning over here three years ago," said Mr.Olson.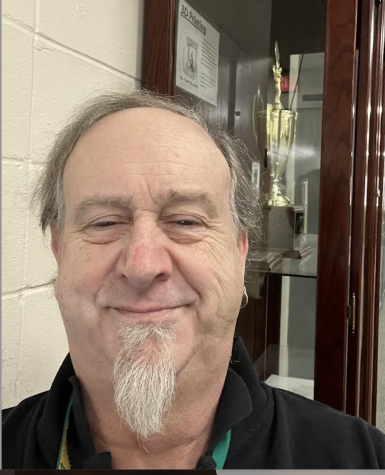 For Mr. Olson, becoming a teacher went beyond employment; it sparked a deep-rooted passion within. "I became a teacher because it just had tremendous meaning for me. I love learning, and I love promotinglearning," Mr. Olson said.  "I am most proud of my work with students who struggle, and who are struggling to have a full life."
     As he gets ready to retire, Mr. Olson is excited to discover what retirement offers him, including a chance to try new things and pursue interests beyond teaching. "Everyone retires for their own reasons. For me, 29 years is about long enough. It'll be great to explore my new options," said Mr. Olson. 
     His experiences and contributions over the past several years have shaped him to become who he is today. "I have learned so much about people's ability and desire to learn, particularly about each other," Mr. Olson said. "There has always been a desire throughout the district to be inclusive. It is marvelous to see and to be a part of this, especially in a world which struggles to even tolerate difference." 
Mr. David Miller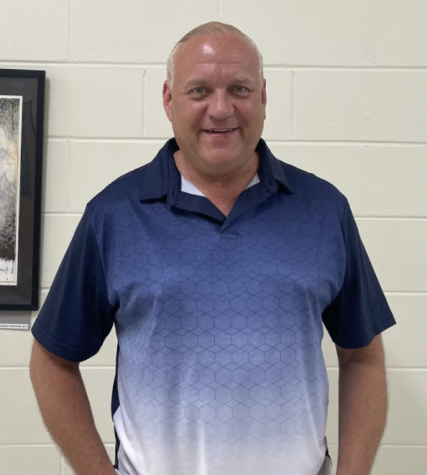 Mr. David Miller has been teaching computer science for the past quarter century. The story of how Mr. Miller got into teaching is an interesting one. "It was just one of those noble things," said Mr. Miller. "One of my professors in college said to me, 'I think you would make a good teacher,' and I never really considered it. I didn't know what I was going to do and he helped me see the light."
     Ever since then, Mr. Miller has developed a deep love and gratitude for teaching. His favorite part is seeing students grow. "Sometimes it takes the whole year to see that somebody has really come a long way." 
     His retirement is more than just leaving a job, it's leaving a supportive and loving community. "I've been to other school districts and the friendships here, the people here, the students, the families, the parents, everybody are just great people," said Mr. Miller. "It's helped me to see that I've been in such a great place. I would never want to switch to another school district."